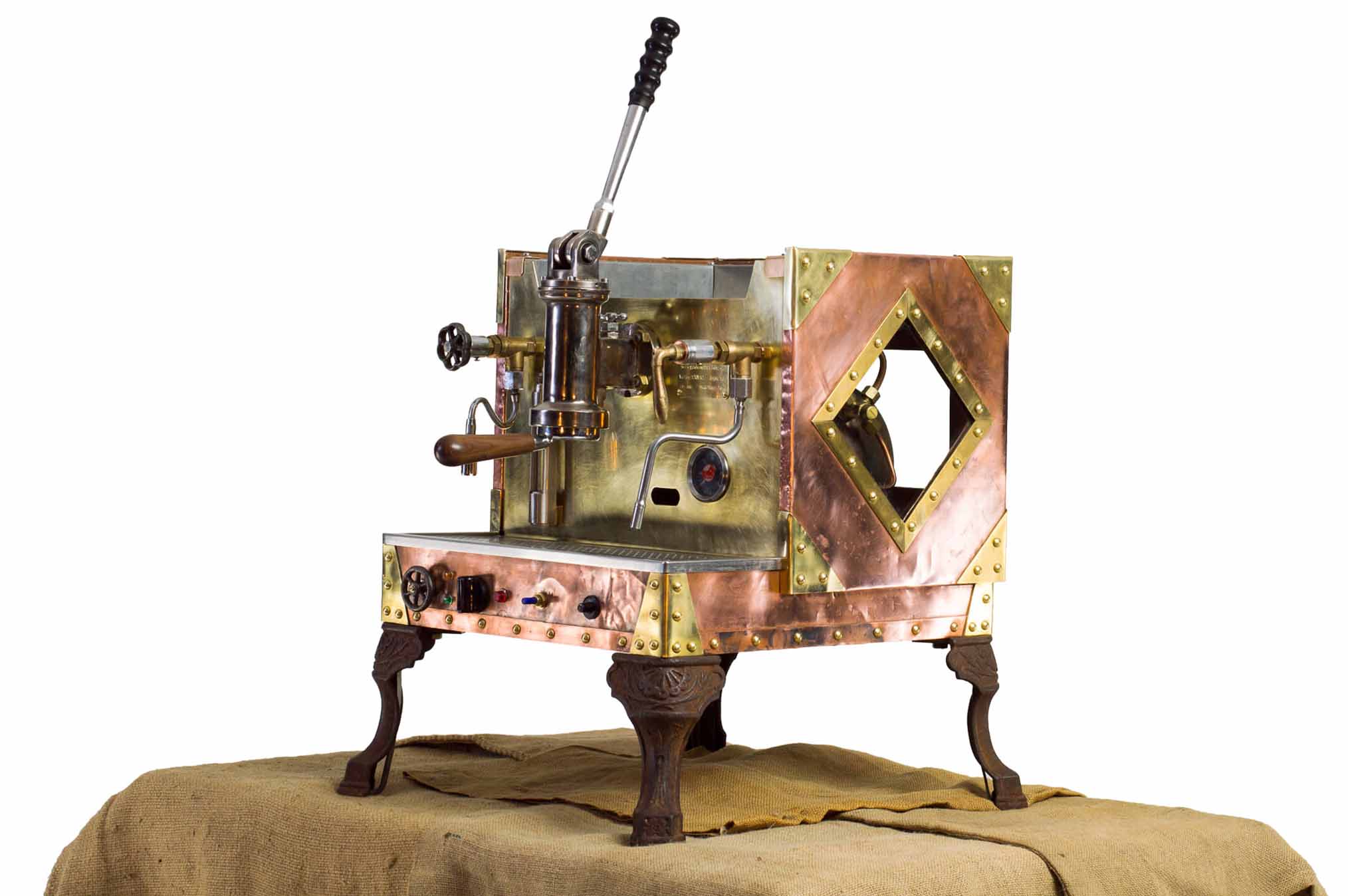 Fantastiko Magic Box
2018
This custom built espresso machine was commissioned by a passionate owner that had a refined aesthetic request without a defined overall look. It is to be outfitted on a bicycle trailer with feels of antique rickshaw cart and hand powered machinery.
Click here to read more...
The design was to reflect hand worked metals with essence of fantastic travel and timeless functionality. It called for a new propane heat source and a lever action in order to have the option to not use electricity in order to function. Created with refurbished metals from an old cast iron stove, antique brass valves, scavenged weathered copper sheeting and a new plate of sheer brass. Each rivet drilled and fitted with a brass tack one by one. The windows allow for sight of the flame as well as the inner workings.
La Pavoni 'P/tre' frame, boiler and lever group, Rancilio valves, Astoria propane kit.