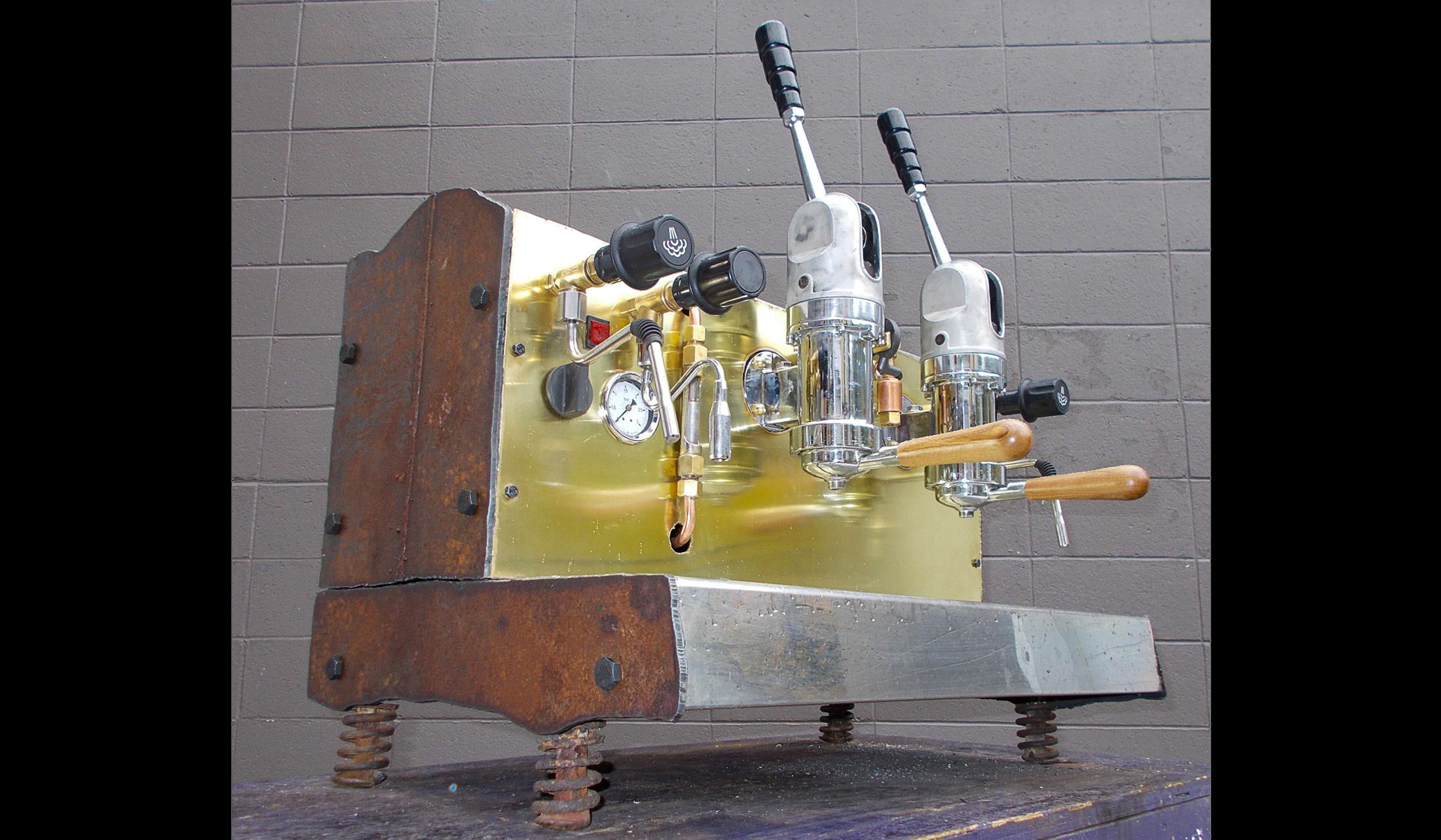 Rusty Frankenstein
2017
This custom built espresso machine was commissioned by an off grid campground complete with wood bread oven. The owners are people of metal work.
Click here to read more...
The design was to instill bad ass solidness, serious confidence and sheer weight. Rusted metal plate found in a friend's wrecking yard, rail-road spikes and hoarded rusted lever group springs slop welded and plasma cut with simple hand drawn curves. Plasma cutting was also used on the new brass plate in order to match the jaggedness of the rusted steel shaped plates. Large industrial black bolts ruggedly seals the deal.
NuovaSimonelli 'Elle' frame and boiler, Astoria lever group, Rancilio valves.