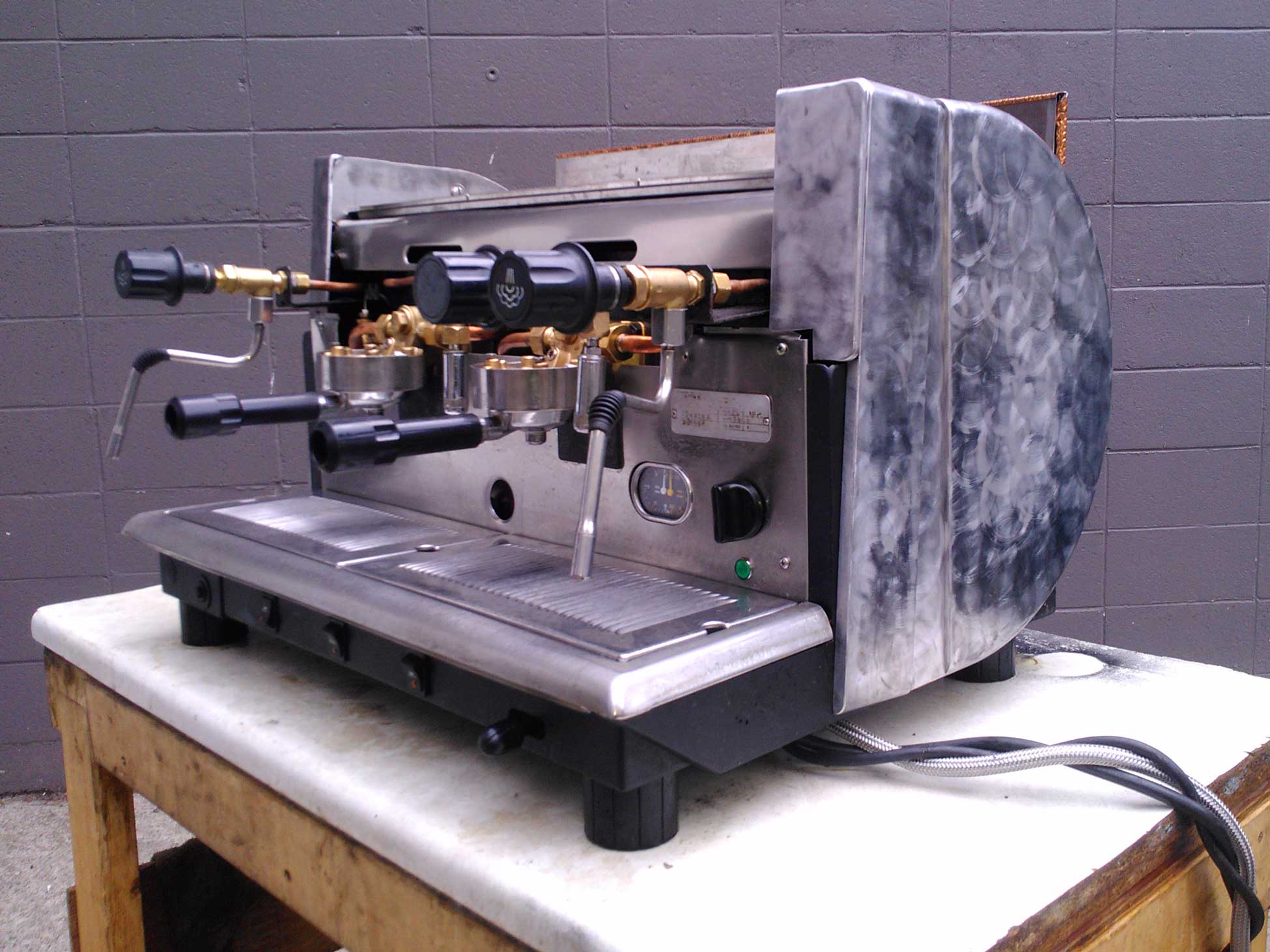 Chopped n' Modified Z11
2017
This custom built espresso machine was summoned by a commercial kitchen with an adjacent café. With mostly functionality in mind, the experienced crew knew they really wanted a solid machine with no bells and whistles reducing need for repair.
Click here to read more...
Chopped n' Modified Z11
2017
Built with repurposed parts form high quality machines removing the need for extensive electronics. Semi-automatic exposed parts made for an industrial user friendly work horse while being quiet thanks to it's external pump tucked away under the counter with easy access to pressure adjustments. Aesthetics based on functionality and space ergonomics with the flare of a nostalgic french bakery from a previous era… in a different dimension. To us, that means 'let's chop it'! Hot water tap on solenoid switch with cold water manual adjusting valve on front panel for full barista temperature control.
Rancilio Z11 Hydraulic frame and hydro-block, Rancilio S20 boiler, groups and valves.