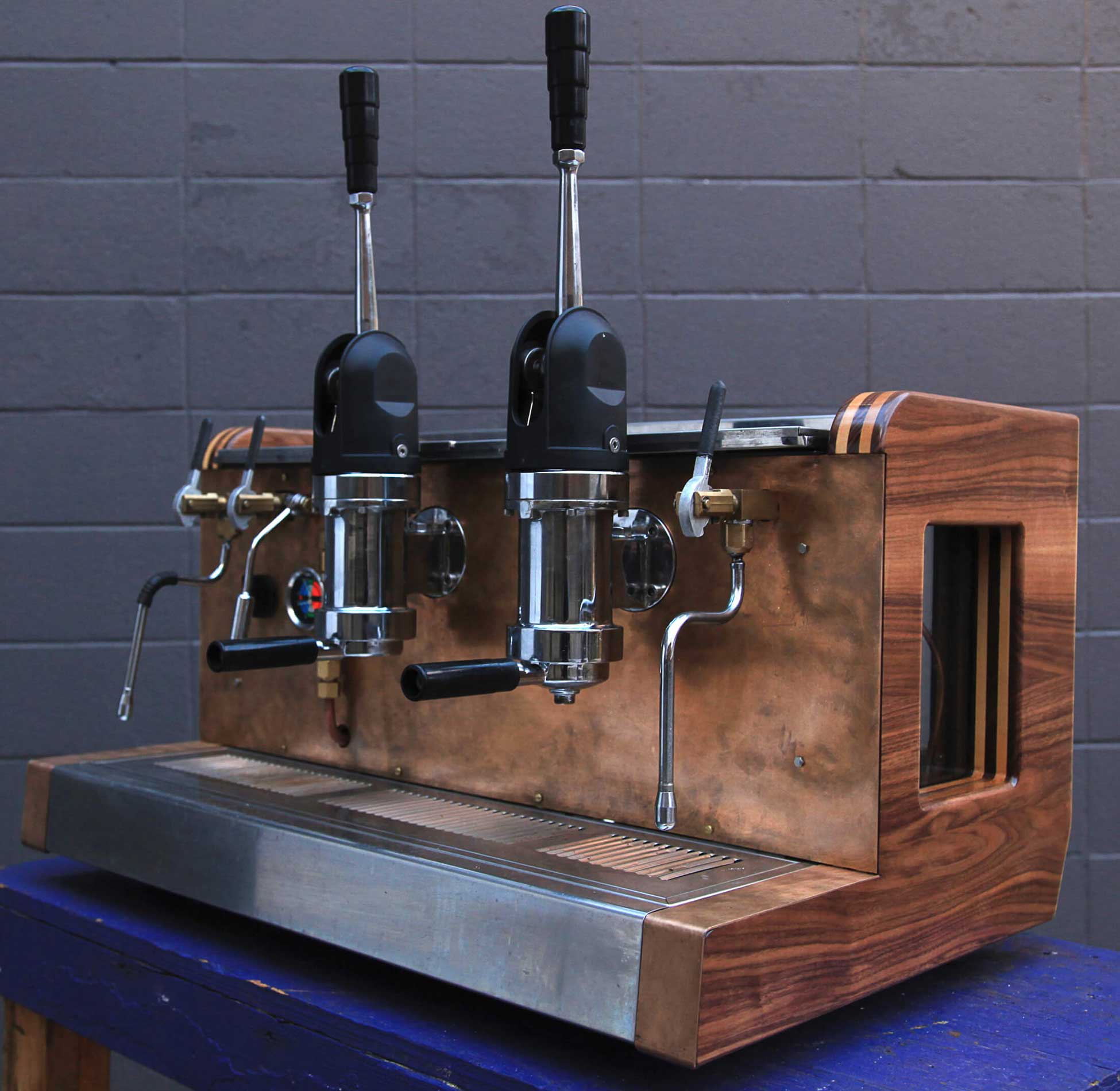 Walnut Wood Windows
2016
This re-built espresso machine was a true rescue mission. A coffee booth ended up at a 45 degree angle after getting struck by a vehicle. The machine fell off the counter and suffered severe damage. The broken plastic panels no longer available new, never did this machine justice.
Click here to read more...
An  esthetic facelift was gifted to the owner. A finally produced design lingering for many years in the builder's mind as a veteran espresso machine technician, thus initiating the new crusade known as Renegade Rebuilds. Black walnut and birch melded with windows fitted. Giving full credit to the wonderful lever machine that it has always been, exposing the eye catching front groups and valves, giving way to a slicker more ergonomic machine. Scavenged re-purposed copper plate on facing, aluminum custom re-made valve handles to replace plastic.
NuovaSimonelli frame, boiler and valves, Astoria groups with updated latest version top heads.